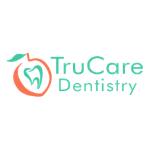 Full name : TruCare Dentistry
Address :920 Marietta Highway, Suite 330
City Area :roswell
City :Roswell
Region :Georgia
Zip :30075
Country :United States


Website :https://www.trucaredentistry.com/


Landline :
Mobile :6783217575
Email :[email protected]


User Description :Personalized care for your entire family at Trucare Dentistry. Every person comes with their own dental health goals. For some people, healthy teeth are the most important goal which may just include regular checkups and cleaning. For some people having a perfect smile is their goal. We want to understand your needs and help you achieve your goal with a healthy beautiful smile.
Latest items of seller
No listings posted by this seller