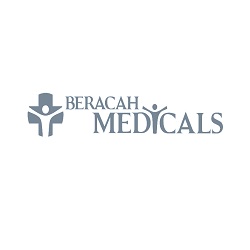 Full name : Beracah Medicals
Address :77/A1 Jessica Complex Concordia School Road, Near RC Bishop House
City Area :Nagercoil
City :
Region :
Zip :629001
Country :


Website :


Landline :04652 359244
Mobile :09361570649
Email :[email protected]


User Description :Beracah Medicals is a leading pharmacy in Nagercoil Town that offers a wide range of branded medicines, personal care, nutrition, healthcare, and wellness products at affordable prices. We pride ourselves on providing 100% genuine medicines to our customers. Our online platform allows you to buy medicines and health products easily, and we offer the fastest delivery possible. With cash on delivery available, we are the most trusted online pharmacy for hassle-free shopping with free delivery. If you have any queries, feel free to call us at 09361570649 or send us an email at [email protected].
Latest items of seller
No listings posted by this seller